We helped CAP increase profits from $40 million to $100 million in annual sales

We assisted in the delivery of the Babies First system-wide brand

Our red-hot campaign for St. Bernardine Urgent Care Center exceeded their own ambitious goals

A 400% increase in direct response put a big smile on Delta Dental's face

Travelers/NETPlus experienced the sweet success of going from startup to profitable $50 million business!
We're glad you found us. If you're looking for a full service strategic and creative communications firm to multiply your customer base, your ROI and your competitive advantage to the highest power, you've come to the right place. If you're searching for imaginative solutions to your marketing challenges, working in collaboration with an agency that is results driven – without the attitude – you've found us. We care about quality and visual impact, about honing in on your audience and targeting your message to provide a compelling call to action. We care about our clients getting the most for their marketing dollar and enjoying a trusted and responsive relationship with us throughout the journey. We care about helping you out perform your competition and getting the results you want. We're glad you found us.
 "FiftyX is so different from the average ad firm. They think results and ROI and have an advertising mindset, coupled with great designs, and the proper support, blend and balance for the messaging. I've worked with Ron Morris for 20 years. He's flexible, he's focused on results and he's a real client partner."

Ernest Khirallah

, President, Marketing Plus

"I have found Ron Morris and FiftyX to be a great partner in the development of campaigns and strategies that grew volume for us and helped to define and build brands. I've brought them with me as my career progressed because I know I can count on their results."

Carla J. Singleton,  (Former) Marketing Director, Robert F. Kennedy Medical Center

"FiftyX makes us stand out from our competitors. Their team really gets it and makes it easy on the client. They do their homework, look at what the competition is doing, think strategically, listen and ask the right questions to help us achieve our goals."

Tobey Robertson, Director of Business Development, Ballard Rehabilitation Hospital

"It's a challenge to stay connected with relevance today. The FiftyX team stays far ahead of the pack, capturing the eye and getting people to take action. They're able to deliver whatever we need and are such a valued asset that wherever my career has taken me, I've made sure they're part of my team."

Jacqueline A. Forsythe, Vice President Development, Delta Dental of Arizona
Services
Why choose us?
FiftyX magnifies your profits three ways:
Multiplies your customer base
Multiplies your ROI
Multiplies your competitive advantage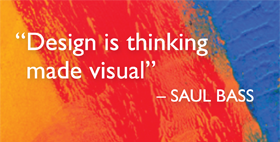 more about us