Results Magnified
A Loving Start for Every Baby. Loving Care for Every Mom.

"Babies First" was developed by FiftyX for Catholic Healthcare West's (CHW) Robert F. Kennedy Medical Center. The success of the brand encouraged CHW to expand the program to additional hospitals in its then 48-hospital system. The client's goals were to establish "Babies First" as a friendly and unique OB services brand and position CHW as a premier provider of these services.
New Urgent Care is an Immediate "Success"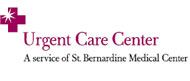 St. Bernardine Medical Center opened a new Urgent Care Center and needed to create awareness, not only of the center, but how it could provide easy access to health care for a large population of prospective patients. FiftyX developed a comprehensive public awareness campaign, including high-impact freeway billboards, bus shelters, print ads, direct mail and theater slides. Average daily visits to the center exceeded the client's first-year projection within five months.
Youth Potential Realized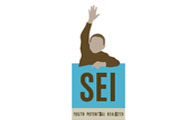 FiftyX was contracted to create the brand identity and complementary collateral materials for this nonprofit organization supporting at-risk urban youth. FiftyX provided SEI a clear and measurable competitive advantage by establishing a positive connection and value-relationship with its customers – internal and external. Brand equity was achieved through a cohesive and consistent use of a new logo and clear messaging, which translated to increased market awareness and enhanced donations. In addition, the new brand identity was used as a foundation to develop the organization's new website and continues to be woven throughout all marketing initiatives.
Marketing to Doctors is Our "Specialty"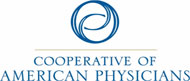 FiftyX, in partnership with Marketing Plus, provided the go-to-market strategies and expertise to grow CAP's business from $40 million in annual sales to more than $100 million, delivering strategic and tactical performance in branding, direct response advertising and direct marketing.