Who Is
Fifty
X
 The boilerplate answer is we're a full-service strategic and creative communications firm that brings award-winning marketing, advertising and design services to companies in numerous industries, but specializes in promoting health care brands, products and services.
But if you peel back the onion, you'll discover there's much more to our story.
Sure, we fit the description above. But we're really a finely honed group of professionals with better than 30 years of experience in this business. We love what we do. Honest. We can't imagine a better way to make a living than thinking up clever ways to help clients promote their businesses in a crowded, complex marketplace.
So what makes us different? Well, we don't just talk – we listen. We don't nickel and dime you – we deliver quality service, in a timely manner, for a reasonable price. We're not perfect – though, we do try to be. And while we like to think big when solving your problems, we keep our egos in check and our feet on the ground. Because at the end of the day, we're simply dedicated people striving to do our very best, just like you.
One other thing. We believe the agency/client relationship has to be the right fit – for both agency and client. We keep our client roster small so we can give each one the focus and attention they deserve – when they need it and for as long as they need it. Every client is a top priority at FiftyX.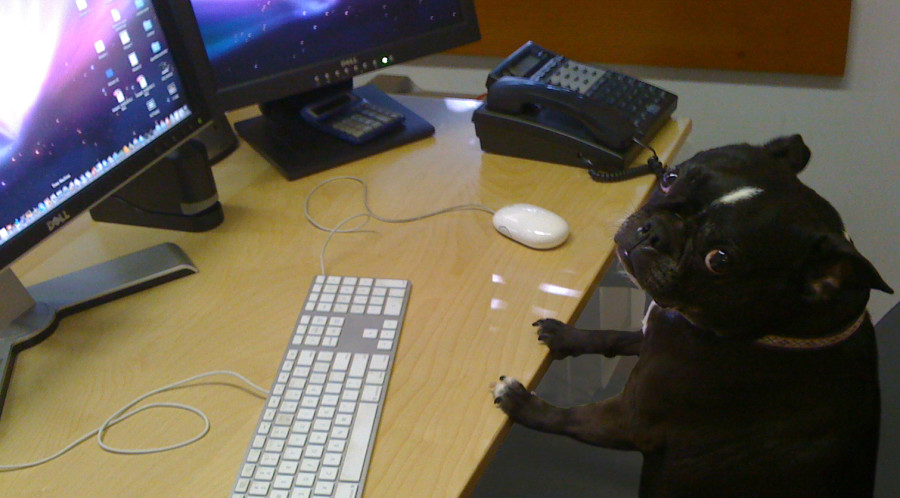 When you call FiftyX, you may hear a dog bark in the background. It's real-life here and everyone is part of the family, including our hard-working Boston Terrier Piloux.
Ron really makes us stand out from our competitors. He's extremely easy to work with, He really gets it, and he makes it extremely easy on the client. He does his homework, he looks at what the competition is doing, He does a lot of strategic thinking in his work, and he asks the right questions. He's just so pleasant to work with, He's really a client's dream. It's great to have somebody focused on not just creation but on the entire fulfillment.

Tobey Robertson, Director of Business Development , Ballard Rehabilitation Hospital
FiftyX is proud of the significant recognition we have received from the advertising, design and health care communities.
ADLA (Art Directors of Los Angeles)
Belding Awards
Clio Awards
Communications Arts Advertising and Design Annuals
The Communicator Awards
Health Information Awards
Healthcare Marketing Awards
Golden Advocates (Hospital Public Relations and Marketing Awards)
Women in Advertising LULU Awards
National Healthcare Information
New York Art Directors Club
Orange County Advertising Federation
PCLA PRO Awards
Print Magazine Design
More leads…more patients… more sales…more profits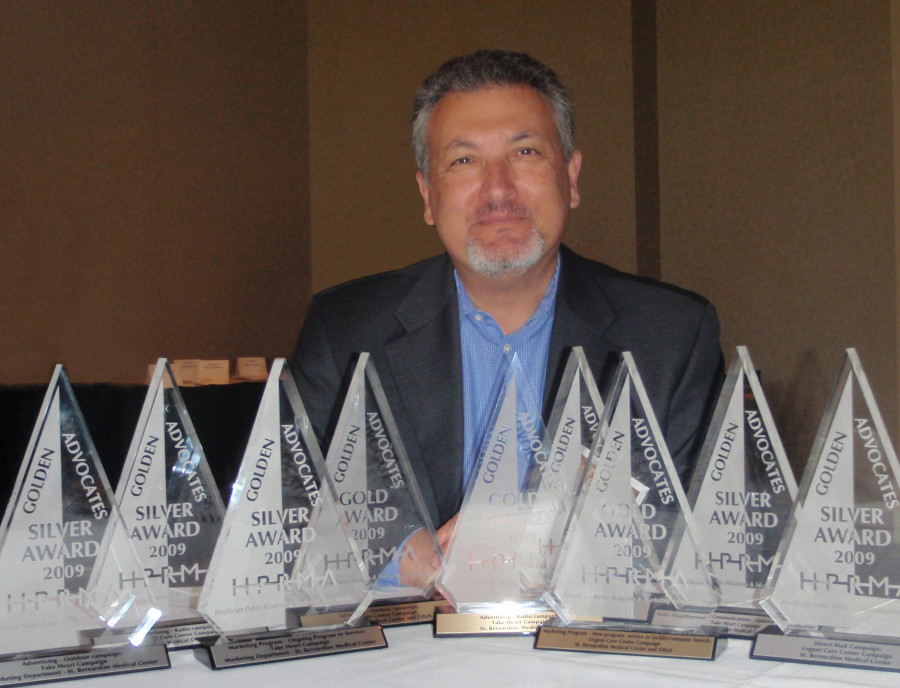 Ronald Morris, FiftyX President & Creative Director,
accepted multiple awards for excellence in marketing
at the HPRMA Golden Advocate Awards luncheon.
Meet Our Team
Ron Morris
President & Creative
Director
Ron is responsible for the creative integrity and execution of all work, developing imaginative and strategic solutions to meet your goals. With over 30 years of successful experience in strategic planning and implementing of communications campaigns across all platforms and media, both traditional and online, Ron ensures the process meets our client goals.
Mike Maher
Senior Art Director
Mike brings a diverse background in advertising and marketing design to FiftyX. With 30 years
of design and creative management experience, Mike has worked with dozens of clients in diverse industries.
Kathy Morris
Senior Designer
Kathy uses her 27 years of design and organizational expertise to focus on meeting client goals and exceeding their needs. She is adept at ensuring that FiftyX implements creative solutions appropriately targeted to fit the identity and reach of an audience.
Friends and Affiliates
FiftyX has the internal
creative and account staff
to meet our client's needs. We
partner with talented, creative
specialists to bring the best
results at the best price.